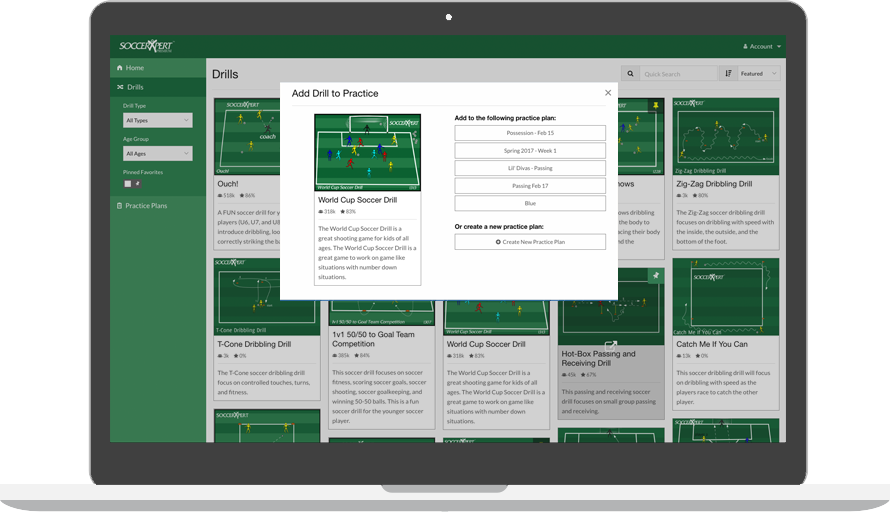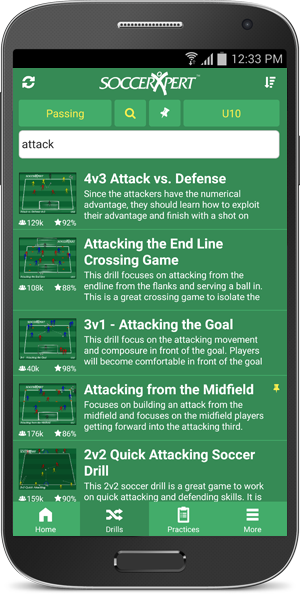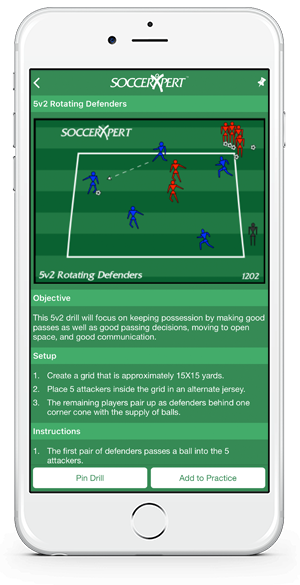 The SoccerXpert App
Unleash your team's most successful season
Extensive Drill Library
Explore our collection of 200+ high-quality soccer drills from the top-ranked online soccer coaching site and go-to resource for youth soccer coaches world-wide! Find and discover drills using our quick and intuitive filtering and search capabilities across more than 15 sets of skill categories and age groups.
Practice Planning Tool
Create your own custom practice plans to focus on what your team needs week by week. Easily add the drills you want to your plan during drill exploration and research. You can also add your own custom steps and notes and set the order of attack making sure you get the most out of every practice.
Set Your Team Up to Win
Achieve your goals as a coach with organized and focused practices with fun and effective drills. Along with your dedication and investment, you'll make a positive impact on each player by developing the skills and confidence that enables them to enjoy the game and compete at the next level.
---
How it works
Have you ever planned practice in the car on your way to practice? Do you ever feel like you get stuck doing the same drills week in and week out? Or maybe you're coaching for the first time?
The top-rated SoccerXpert App is the coaching tool you've been looking for. Great for coaches of all levels, the SoccerXpert App helps seasoned coaches get more out of their practices while also helping parent volunteers go from couch to coach!
Available from your computer or mobile device. Check out the short video to see it in action.
The coach's work starts before arriving at the soccer field. Planning and Training, U.S. Soccer Coaching Curriculum
Testimonials
I Coach a Girls U11 ALL- Star Team and this app works perfect for planning practice and challenging the team. Awesome. Coach Corey
Best drill and sessions and age appropriate. I love it. All my practice sessions come from this app. Thanks. Coach Travis
Lots of apps on the market such as this. In my opinion there are none better. Coach Neil
I began coaching U7 soccer two seasons ago and this app has been very helpful at mixing up practices so the kids don't get bored [...] it's easy to sort to find drills for specific skill sets. I will continue to use this app for coaching! Coach Adam
The app has been a life saver for me. I volunteered to coach my son's team because it would have been his second season missed due to lack of coaches. I played one year of soccer when I was in elementary school and that's it. Being able to search the app by age group and rearrange the practice was an amazing feature. I was able to print out my plans and have them in hand at practice. Coach Tom
---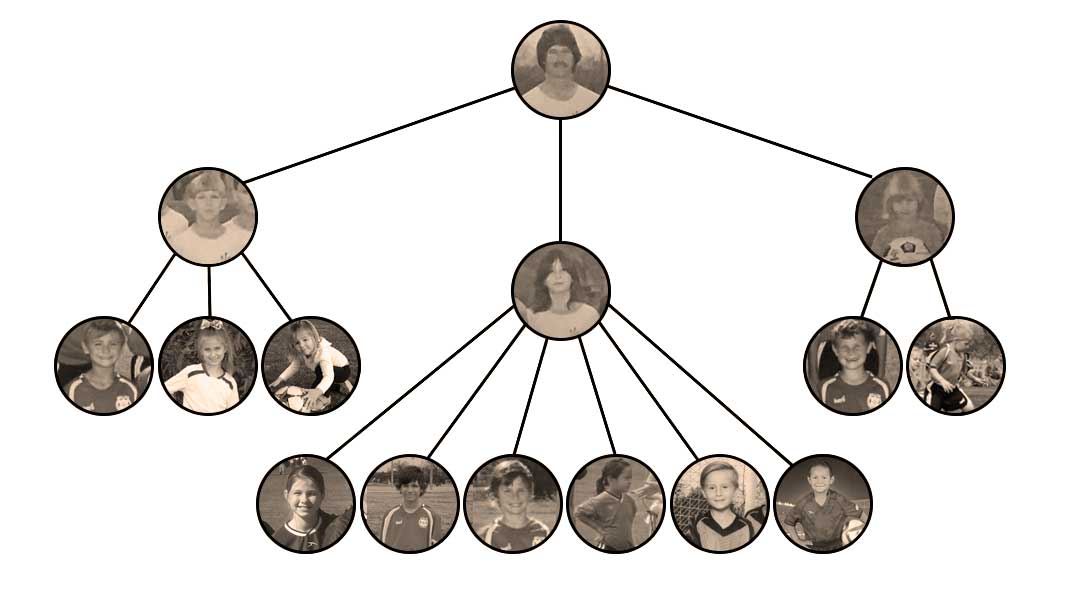 Our Story
In 1970-something, one awesome dad and coach started a multi-generational wave of soccer players. We grew up playing and loving soccer and it's a passion that continues to this day. Over the years we've played and coached at all levels of recreational, club, select, and semi-pro divisions.
We enjoy developing and training expertly-skilled soccer players with a love for the game. It's our desire to help coaches and parents everywhere do the same. Thanks for coaching the next generation!